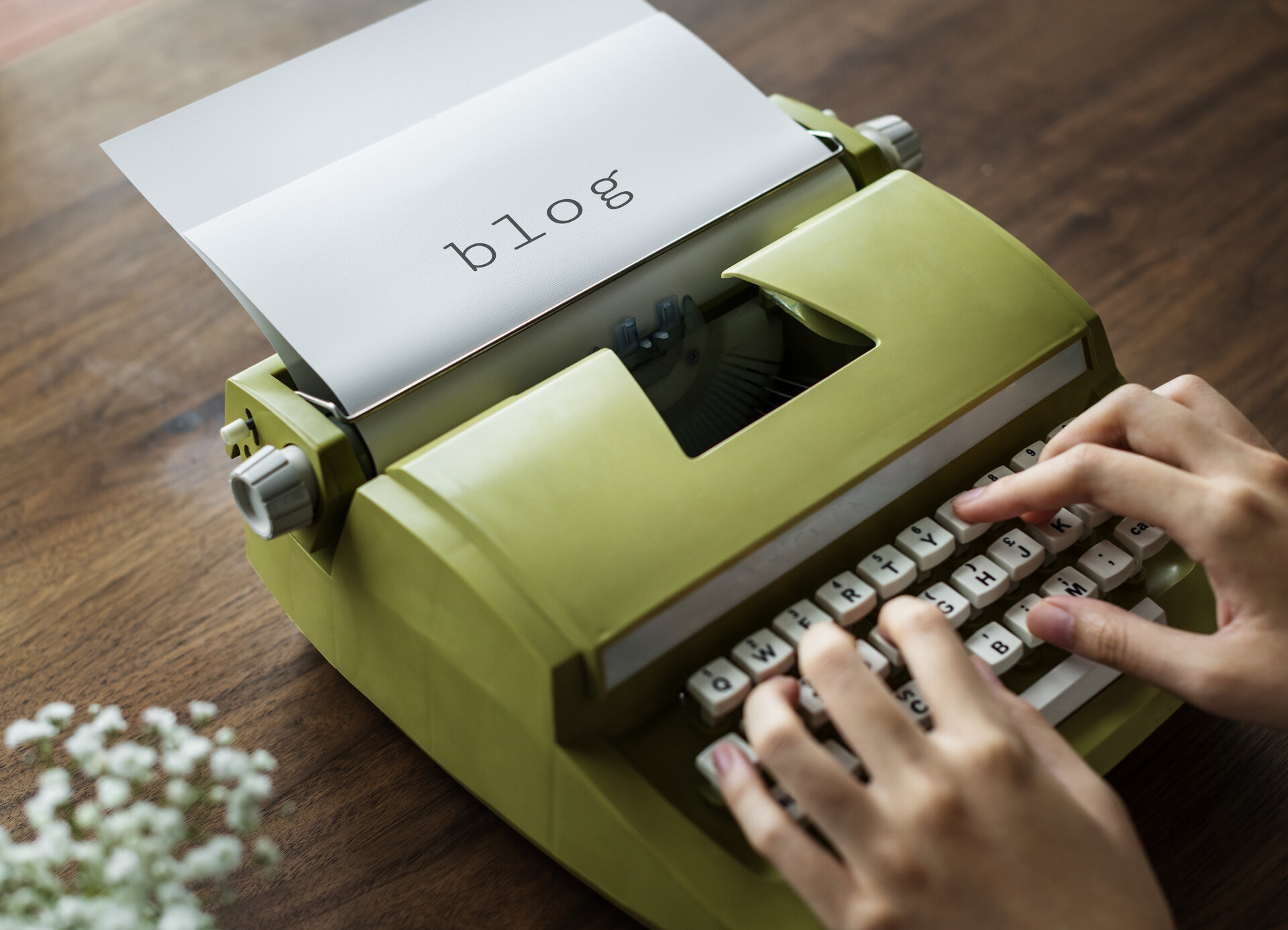 How to Write the Most Clickable WordPress Headlines?
Writing the perfect headline is one of the most crucial parts of any blog post. If you get it right, you can attract lots of visitors and improve your readers' experience. If you get it wrong… well, let's not think about that. I'll show you how to write headlines that inspire users to click on your blog posts and read them in full so they enjoy your content and then either buy from you or do what you want them to do!
Use questions as headlines
While you may think that your reader will immediately know the answer to a question, they might not. It is possible that some of your readers have never thought about this topic before, and they may be curious enough to click on the headline just so they can read what you have to say about it.
For example: "What are some of the best writing apps for iPhone?" would be a good way to get people interested in reading more. This type of question also adds curiosity because it makes readers wonder what kind of writing apps there could possibly be for an iPhone. This headline will probably make people more likely to share it on social media as well since it's something that people want others to know about (and maybe even buy).
Another example: "How To Write A Great Blog Post Headline In Under Two Minutes" is another great example of a blog post title with questions in them because it gets readers wondering how long it will take someone else who doesn't know how yet either!
Add a sense of urgency
Adding a sense of urgency is also another great way to get your headlines clicked. People love deals and offers, so why not use them in your blog? Look at the following examples:
Today only: Get $50 off with our limited-time offer.
Don't miss out on this limited-time offer – get 20% off today!
Get 15% off on all products. Hurry up! We're running a special offer until tomorrow only.
Get $10 off your order by using this coupon code at checkout.
Use your imagination and write a headline that will get people to click.
Add specificity to your headline
All the best headlines use specific words instead of general words. A headline with a specific word is much more likely to be clicked because the reader can easily envision what they will get out of reading this content.
So, instead of saying "The Best Free WordPress Tutorials," you could say something like "How To Create An Amazing Blog Post Title In 5 Minutes Or Less." That's much more specific than just saying "good" or "best".
The same goes for phrases like "the", "a", and even numbers: avoid them at all costs if possible! If you want an example of this done right (and wrong), check out these two examples:
"You Need To Read This" vs "20 Ways To Make Yourself Happier In 5 Minutes Or Less" The first headline is very general, and it doesn't give the reader much information about what they will get out of reading this content. The second headline is much more specific and clear about what you can expect from reading it.
Focus on benefits, not features
When writing your headlines, it is important to remember that people are more interested in the benefits of your product than they are in its features. For example, let's say that you have a product called "The Sneaker That Makes You Run Faster." In this sentence, you are focusing on the feature of being able to run faster. What if instead of writing about how fast it makes you run, you wrote about how much more confident and happy running feels after wearing this sneaker?
That might sound like a bit of a stretch but check out these headlines:
"These Sneakers Are Making Me Feel Like A Runner Again!"
"I Can't Believe My Feet Feel So Good When I Put This On!"
"My Running Feels Like Flying! How Did You Do It?"
"Feeling Great And Looking Good Is Easier Than Ever Now! Find Out Why…"
Include interesting adjectives and adverbs
The next step is to add some adjectives and adverbs that are interesting to you.
What do I mean by this? Well, think about how people describe things. They say things like "that was the best thing ever," "I hate working for other people," "I love sleeping in on the weekends," etc. These words are what we call "attitudinal words." These can be used in any context and will make your headline more interesting to read.
It's also important to make sure these words are relevant to the content of your blog post; otherwise, it will seem forced or fake (and no one likes a fakey-fake). For example: If I wrote a blog post titled "The Best Time Ever," but then went on inside the article itself and wrote something like "Not really all that great," that would be kind of weirdly inconsistent with my title… right? So try not to have anything in there that doesn't fit with what comes next!
Finally, don't overdo it; don't use too many adjectives/adverbs at once because they can take away from each other if they're too close together (this is especially true when using long ones). Also avoid using too many negative words (especially if they're all negative), as positive language tends more often than not towards gaining clicks than negative language does—though again this depends on your specific topic matter so play around with both styles until one feels right for yourself!
Use numbers and lists (4, 11, or 24 ways)
People love lists and numbers. If you want people to click on your headline, you should use them. It's that simple! For example: "The 4 Best Ways To Write Headlines That Get Clicked" or "11 Amazing Techniques for Writing Clickable Headlines". You could even combine the two ideas by writing something like this: "24 of the Most Clickable WordPress Headlines Ever Written".
What does this tell us about online marketing? Well for starters, it tells us that we have a lot more work to do before Google stops reading our minds and starts reading our headlines instead (just kidding). But seriously though…the fact that so many companies are using these techniques means that they work better than anything else out there right now.
Offer simple solutions to complex problems
Sometimes, you need to use a simple headline to draw attention.
People don't have time for complicated issues, and they won't be willing to read your long-winded article if there are other articles that offer a simple solution to their problem.
To make sure your headlines get clicked on, write them in such a way that they're easy to understand and read.
Keep them short and sweet so everyone can quickly grasp what the article is about without having any problems reading or understanding it.
Plus it'll help make you look like an expert because people will see how much research went into writing it!
Write shorter headlines (7 words or less)
You will have to use short sentences, words, and phrases in your headlines.
Use short sentences: If you are writing a sentence that is longer than 15 words, it's time to break it down into two or shorter sentences.
Use short words: Words like "the", "it", and "of" are commonly used and easy to remove from any sentence and still be able to understand what was being said. You can leave out these small words without changing the meaning of the entire sentence!
Use simple words: Instead of using a complex vocabulary in headlines use simple ones like 'how-to' or 'what is…?' This will make them easier for others to understand and thus click on them!
It's important to write headlines that inspire the user to click on your blog post and read the whole story to achieve the ultimate goal of enjoying the content and then either buying from you or doing what you want them to do!
The headline is the first thing a user reads when they see your blog post. It's important to write headlines that inspire the user to click on your blog post and read the whole story.
Headlines should be specific, clear, and concise so that readers know exactly what they are getting into before they click on it. Headlines should also be catchy and interesting so that people want to read them right away!
The headline is also a way for you to tell readers what kind of information or content they can expect inside your article (this is called relevance). For example: "5 Tips for Writing Like a Pro" is more relevant than "How To Write Better Blog Posts" because it tells us exactly what type of tips we can expect inside this article: tips about writing better blog posts!
Conclusion
If you want to write better headlines, you need to know how to use the tools at your disposal. You also need to understand what makes a good headline tick. As long as you take these steps, writing your headlines will be easy and fun!